THEY'RE BACK✨

They sold out once before. Don't let them slip away this time! Just sayin'. Take 15% off your faves*

Before they sell out again

Malaysia's #1 Silk Exfoliating Gloves

Indulge in a whole new experience with Malaysia's 1st water-activated exfoliator

SHOP NOW

"Clearly, you've been missing out if you haven't tried it yet"

- Beauty Insider Malaysia
THE ANCIENT EXFOLIATING SECRET
Here at EMRYS, we draw upon the ancient rituals of the Turkish hammam to deliver a beauty & relaxation treatment which stands the test of time. EMRYS Silk Exfoliating Gloves are handcrafted by the top textile engineers in Turkey. Unlike any other exfoliators in the world, our gloves are handmade from silk and woven using a well-preserved traditional technique perfected over centuries.
Find out more
"Hands-on exfoliation that is literally soul-purifying and leaves you feeling revitalised"
- Beauty Insider Malaysia
Read Here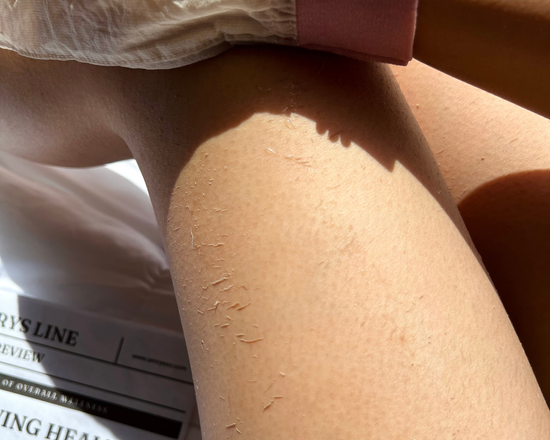 Still thinking about it? Watch this video!
Att Yusof

I've always thought my coconut scrub was the best until I met EMRYS. Whole life changed. We're very excited to share this. My God! Good job guys!

Tyra Kamaruzzaman

I'll always use this silk glove and wash off with a coal soap. It's so quick and refreshing!

Khainina Khalil

Love this exfoliating cloth for weekly routine! Seriously jimat body scrub. And you can exfoliate everywhere without rasa risau ke apa. If you nak kulit you rasa lembut & bersih, try this ok!

Jiaohjia

This is the most satisfying tool to remove the dead skin on my body. I swear this is the best! I've used multiple loofahs but none gave the same results. This silk exfoliator is unbelievable good. Now I'm questioning my past scrubbing sessions.

Athina Kamarudin

Absolutely loooove this exfoliating mitt. My skin's been so smooth since I started using it I swear.

Camilla Faris

I'm a visual person & the results are satisfying at best! Compared to normal loofahs, this silk exfoliator allows me to witness the natural skin shedding process & reveals fresher skin. It keeps my clogged pores & ingrown hairs at bay too!
Glow Guide Blog
Should I Exfoliate?

If you grew up all around the peak YouTube beauty guru era….

Read More

The Ancient Exfoliating Secret

Here at EMRYS, we draw upon the ancient rituals of the Turkish hammam….

Read More

How Turkish Silk Exfoliators Are Made

Hold onto your skincare caps because we are about to unveil....

Read More